Three Blade Propeller Hub -Foil Drive Performance Upgrade
Updated 3 months ago
Three Blade Propeller Performance Upgrade for Foil Drive
 Assist Plus Systems 


Foil Drive is excited to release a new performance upgrade option for the propeller system of Assist PLUS units. It is specifically designed for riders who require more low-end torque, whether this is due to using a low volume board, a smaller or higher aspect foil than normal or being a heavier rider. 
Note: This upgrade is not compatible with Assist units.
Below: Introducing the Three Blade Propeller PERFORMANCE UPGRADE
Below: Detailed Tech Talk Eo4. Three Blade Propeller - Learn all about the three blade propeller pros and cons and best use cases with Dom & Paul.
Break Down of the Pros and Cons
Pros:
- Produces more thrust than conventional 2 blade propellers
- Increased low-end torque, allowing riders to get up on foil easier (Especially so for heavier riders)
- Reduces cavitation, resulting in a quieter and smoother ride 
Cons:
- Can not be run at 100% throttle in e-foil mode for long periods of time. Doing so could cause the electronics to overheat and enter thermal protection mode.
- Lower high-end speed in comparison to 2 blade propeller system 
- Less battery time (this will vary depending on how you use your system. Small bursts will only reduce run time slightly. Longer bursts and demands on the system will drain your battery faster). 

Purchase Options
The three-blade propeller hub option will be available as an upgrade on all new orders placed through the Foil Drive website, as well as an individual product for those who already own a Foil Drive Assist PLUS unit (Links to purchase are below).
Included with your purchase is a range of hardware including two options of bolts - standard propeller bolts and new button top bolts. The new button top bolts improve hydrodynamics as they are not in the flow of the water and do not cause formation of small bubbles entering the prop.
Three Blade Propeller SET: Three Blade Propeller Set – Foil Drive Pty Ltd 
Three Blade Propeller UPGRADE: Three Blade Propeller Hub Upgrade – Foil Drive Pty Ltd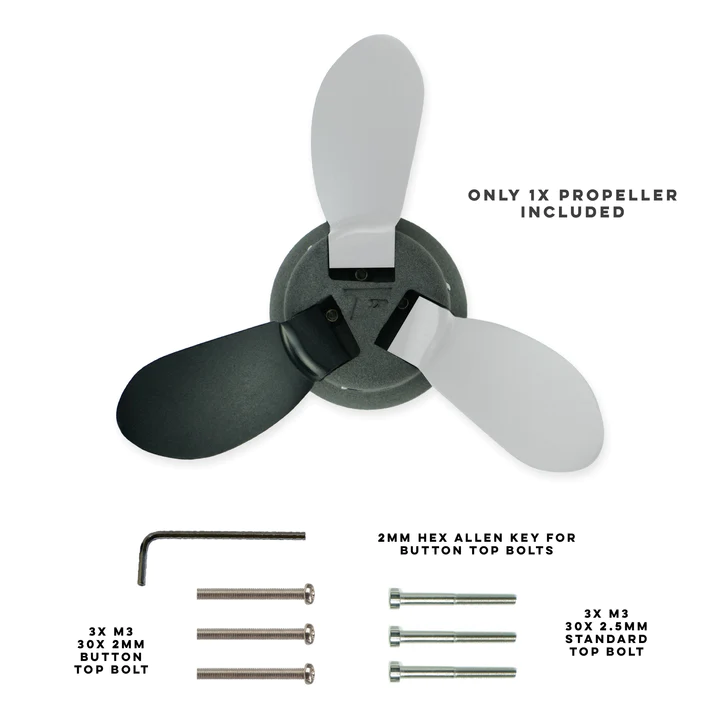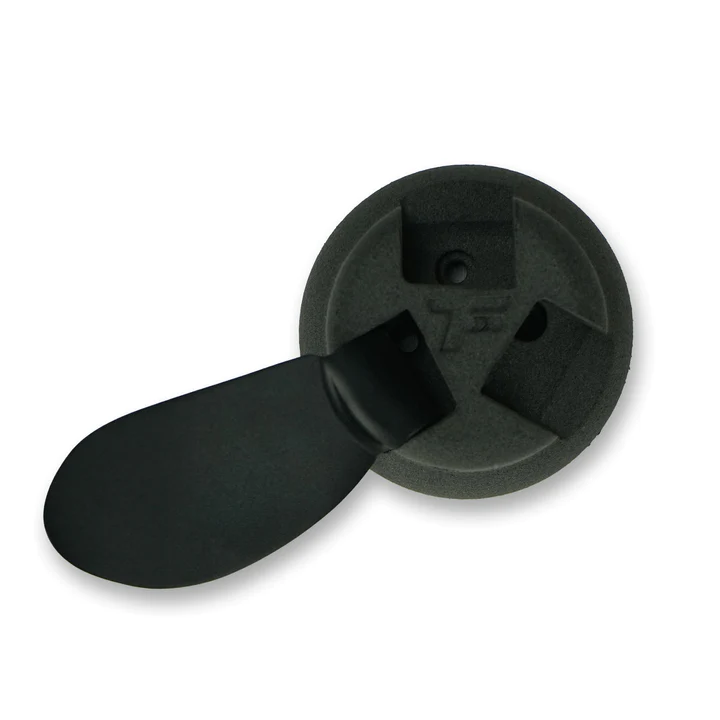 Can't see the listing on the website?
To purchase, you will need to be logged in to your account. If you do not have an account on our new website, you can learn how to create one here.
Already received yours in the mail?
Click here to learn how to install them.  
Was this article helpful?