Motor Hard to Pull Apart for Cleaning
Updated a month ago
Foil Drive motors purchased before December 2022 came from factory with a circlip installed on the motor shaft that prevented the spinning outter can from being removed by hand.
See this article if your motor needs to have the circlip removed.
https://help.foildrive.com/en-US/removing-the-circlip-&-seperating-motor-parts-188944
If you purchased your motor after January 2023 but your motor is difficult to separate by hand, you can add some marine grease to the stainless steel shaft to help lubricate it and keep it clean.

NOTE: When placing the motor can/rotor back on the stator, you MUST use two hands to slowly guide it back on. Once the magnets grab, you must ensure the rotor doesn't slam against the stator otherwise you risk damaging your bearings.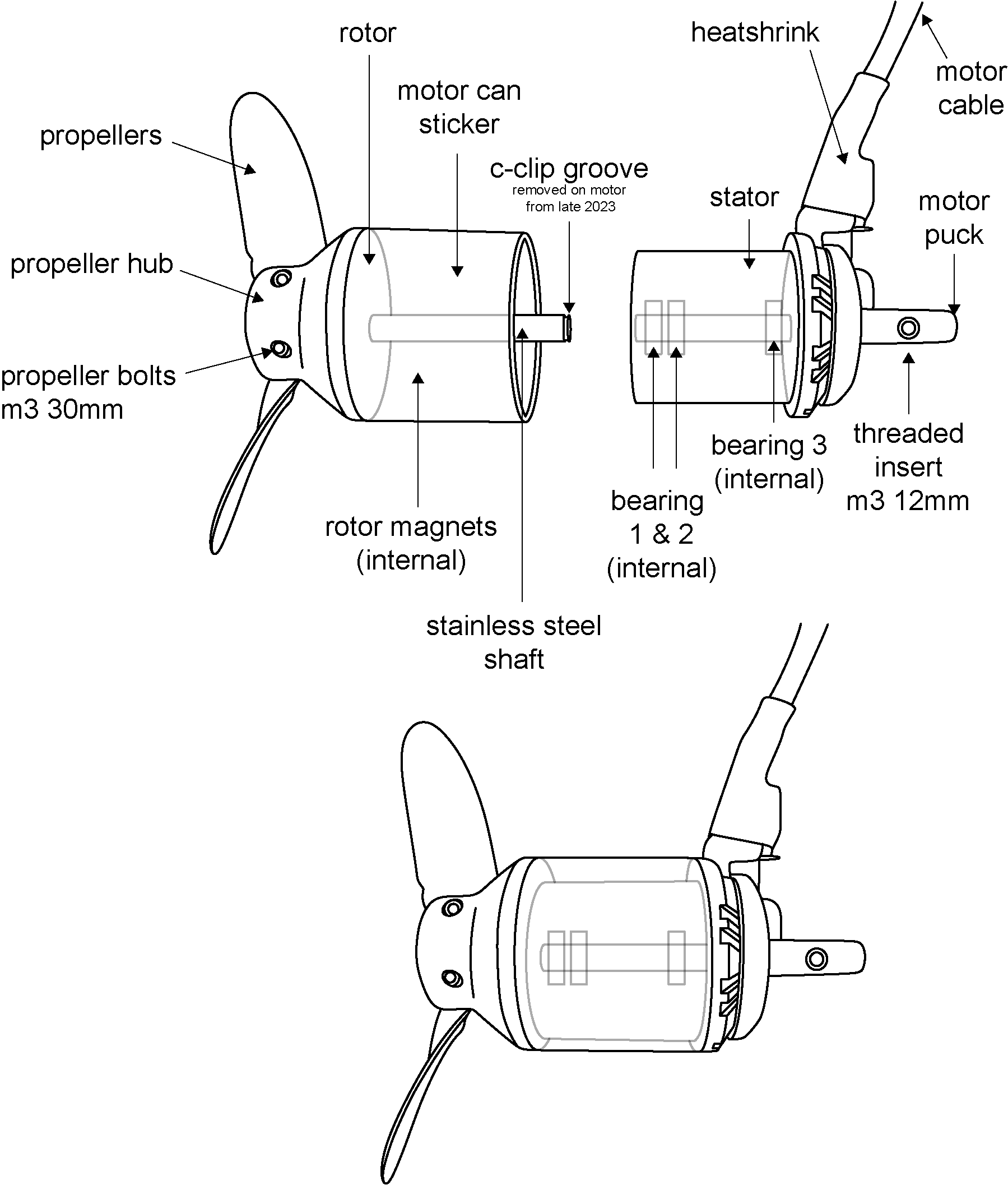 Was this article helpful?