Share Your Pictures with Foil Drive™
Updated 5 months ago
While we have some amazing foiling locations here in South Australia, we love to see where people are Foildriving, put faces to names, and see what you get up to with your gear! There's a few ways you can share with us, so here's how!

First of all, if you are sending us images or videos, please let us know if you're happy for us to share publicly! If you are, we'd love to know who the photographers and riders are so we can credit them. It's also super helpful if you can tell us the gear that's being used eg. Axis 19mm Mast with a 1050, 400P and short fuse with a Quatro Wing Drifter 6'0" 130L.

1. Leave a Review
- Keen to leave a review? Click here! You can leave a written review, and chose to add photos or a video!

2. Social Media: Instagram
- Tag Us: When you post your pictures, tagging @foildrive will notify us of your post.
- Collaborator Tag: When you got to tag us, you have the option to tag us as a collaborator. This means that when we accept the invite, the post goes up on both of our pages and is exposed to your followers, and ours! This is really helpful especially if you have a business page.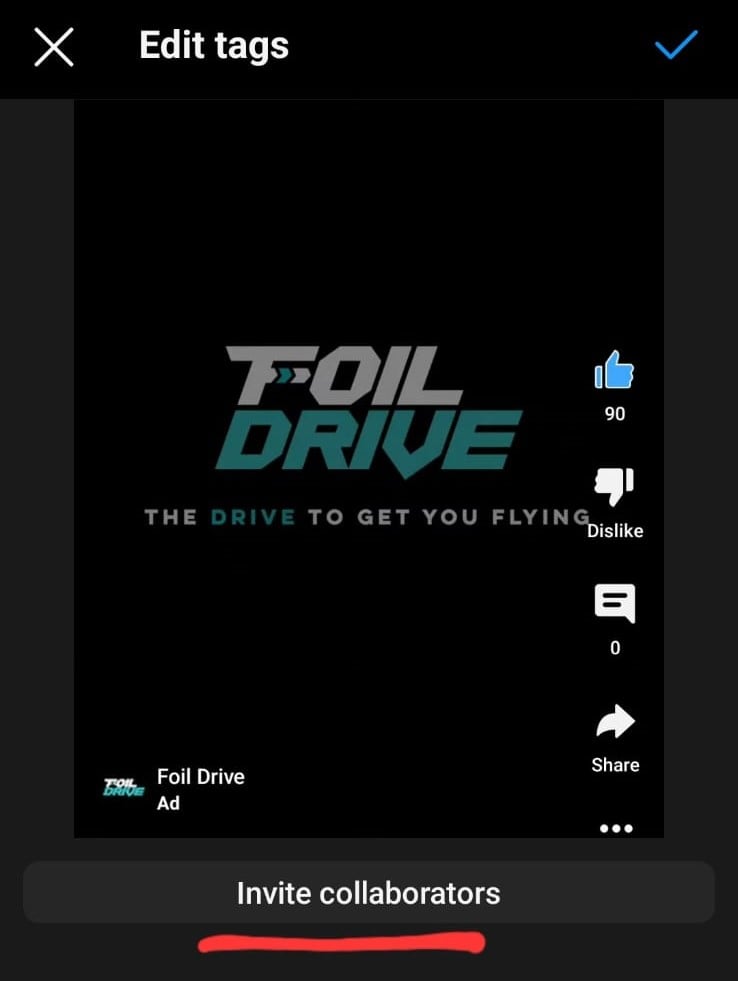 3. Social Media: Facebook
- Tag Us: When you post your pictures, tagging @foildrive will notify us of your post.
- Owners Groups: If you want to share your clips to the wider community. Posting to our Foil Drive Owners Group is the best way to do it!

4. Youtube
- You can @foildrive in your description on Youtube Videos or post the link to our website. 
- Putting Foil drive in the title is also a great way for us to see your videos, and for others to find it!

5. Email
- If you're not on social media, you can send us your snaps to [email protected]

6. WeTransfer
- If you have too many pictures for an email. There's a website called WeTransfer that you can upload your images to, then send us the link to [email protected] - This is a temporary upload that gives us enough time to download the images, and it's FREE!

If you're a rider and send us some epic content we can share, there's always plenty of merch to get around!



Was this article helpful?