Alternate Methods of Mounting your Foil Drive Electronics Box
Updated 3 months ago
THINGS TO CONSIDER WHEN MOUNTING YOUR ELECTRONICS BOX
1. Location on the board.
2. Wireless signal retention, keeping the box above the water line.
3. Method of mounting the box to the surface.
The location of the box should be as flat as possible and, in a place where it doesn't interfere with your leg rope, this ensures the 3M Dual Lock has correct adhesion.
Depending on what disciple you ride will also depend on where it is feasible to mount your electronics box. 
We have developed a range of mounting methods to suit most boards on the market and accommodate many different riding styles and preferences.
BOARD INSTALL KIT
The cheapest option for mounting your electronics box to your board is with the board install kit which is included in your order of an Assist PLUS kit, Assist kit, and Cedrus Kit (Minus mast guides).
The board install kit is made up of 4 mast guides, board cable guides and 3M dual lock tape. This is the original mounting method and allows the rider to secure the electronics box nearly anywhere on the board where it can make clean contact. 
If you would like to purchase a replacement, or simply need more, you can purchase them here. 
MOUNTING BASE PLATE
The perfect option for riders who have a deck pad that extends the length of the
 board. This mounting base plate is screwed into the foot strap holes on your board, giving you a wide range of mounting positions, depending on your board.
The mounting base plate also comes with a strap and 3M dual lock tape. This mounting option gives you added security and reassurance that you won't lose your box in a wipe-out. 
This product can be purchased here.
LOW PROFILE ANCHOR POINTS
Our latest mounting option to hit the market. 
The low profile anchor points are popular amongst the prone foilers who need to forward mount their box. This mounting method adds extra security and assurance that you won't lose your box on a wipe-out. These anchors can be used on any flat surface of your board which also makes it ideal if your board has a slight concave shape.  
This product can be purchased here. 
RAISED REAR DECK PAD MOUNTING OPTION
If you have a raised rear deck pad and none of these mounting methods suit your board, Domonic Hoskyns shows you another mounting method below, using foot strap screws.
CUSTOM BOARD SHAPING
Some members of the Foil Drive community have taken to custom boards with a recess that houses the electronics box. For those considering this, the box dimensions are below: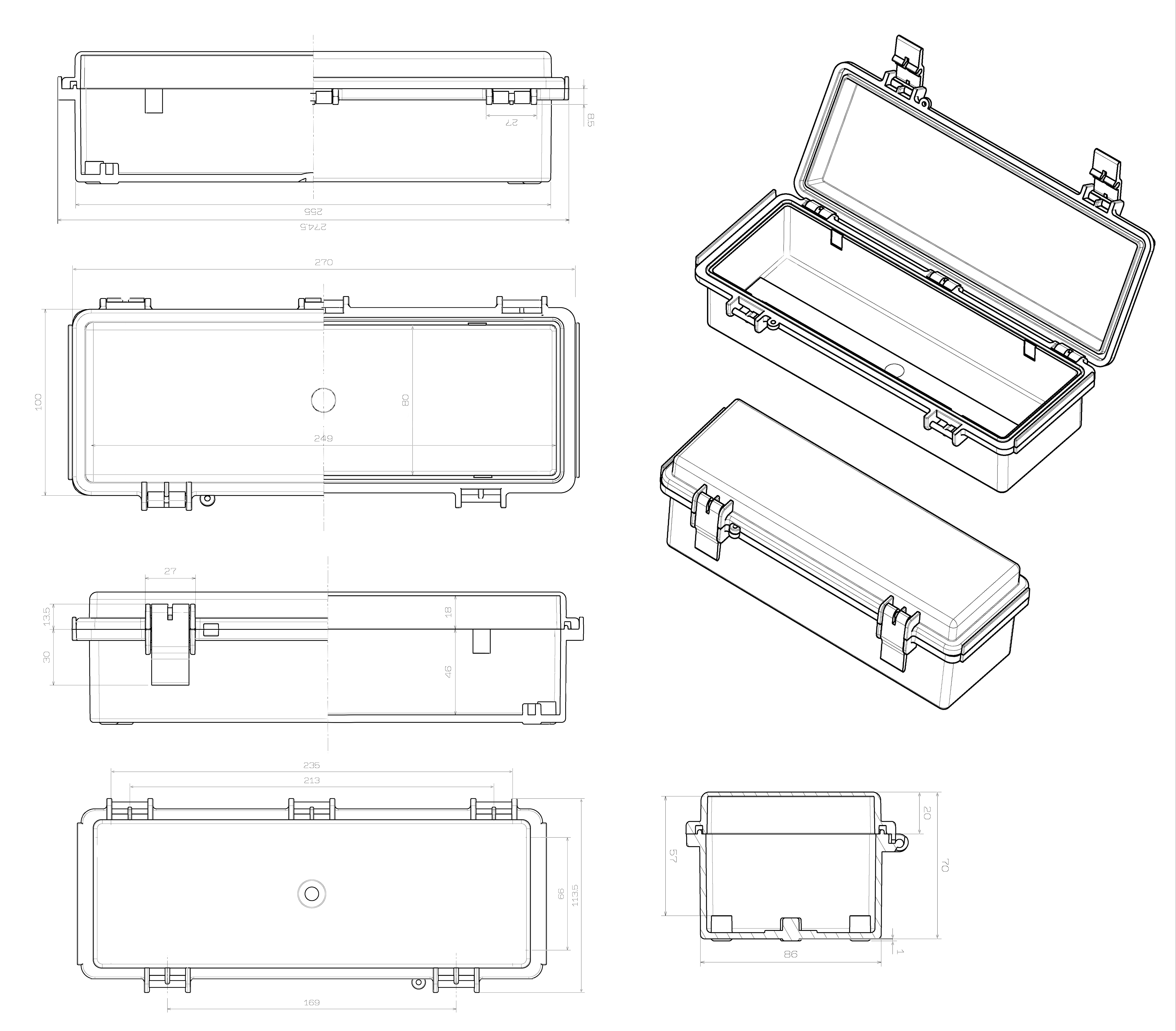 Was this article helpful?